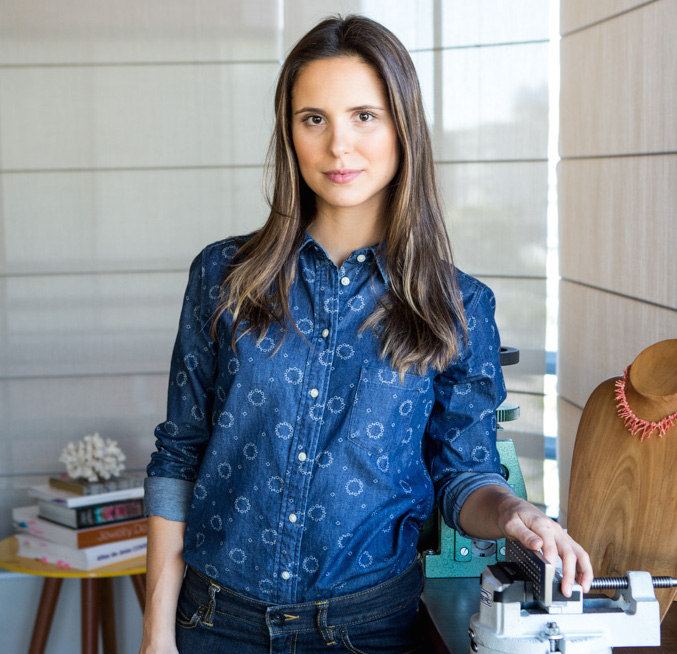 Passions often come in the form of inherent drives which when cultivated from an early age lead to special abilities or even gifts. Other passions are awakened over time and become an intrinsic part of our lives, transforming personal interests into vocations.
Brazilian-born jewelry designer Luciana Ceratti made use of these passions to create her eponymous brand, combining both her gift – the patience and attention to detail that she was born with – and her life's work – designing unique pieces through which women can explore their sensuality, empower their personality and boost their self-esteem.
As a young child, Luciana spent many summers at her grandfather's emporium, which specialized in jewelry and watch-making items. It was there in that warm and inspiring environment that she found the first spark for her future endeavours.
This precious heritage would later lead her to a degree in Product Design, where she deepened her knowledge of a variety of materials and designing processes. Her fondness for the magnetism of jewels was such that she immediately put her love of handcrafting to work by making commissioned pieces for friends and acquaintances, adapting her personal style to that of each client.
As the final assignment for her degree she designed a contemporary piece that was so versatile it could be worn in several different ways. Inspired by the organic movement of Brazilian culture and sensuality as well as by Brazil's wide range of beautiful colors and materials, her design went on to win the 2014 Bornancini Design Award in Jewelry Design, thus consolidating her artistic journey.
Luciana, who is constantly working on new creations, both within exclusive collections and those designed on demand, has come to be known for her exquisite pieces and bold designs.